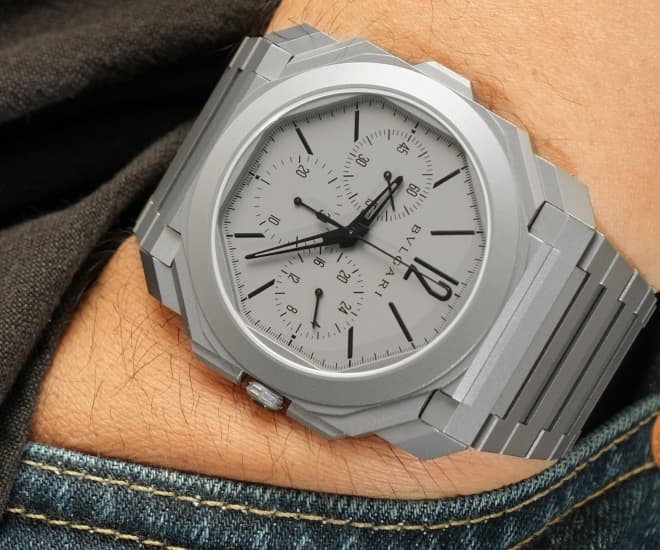 When I started out on my watch collecting journey, I spent a few years "accumulating" very different watches. Then a pattern emerged, and I identified moon phase watches as my first real "collecting" theme. Life events and romanticised ideals led me to develop a second theme of GMT watches about a decade later. Then, in late 2019, after five years of writing about watches in a professional capacity, I consciously started a third theme of buying one iconic case design from each watch brand.
Four watches and two years into this third theme, I decided to bite the bullet and just buy the Bulgari Octo Finissimo Chronograph GMT I have always wanted, since seeing it for the first time at (the now-defunct) Baselworld in 2019. It is a logical purchase for me because it fits not only the iconic case design theme but also the GMT one; honestly, I did not quite care about its record-breaking slimness. To me, this watch deserved my hard-earned money because of the impeccable way the chronograph and GMT functions were joined on such an emblematic canvas.
This sleek timepiece offers so much functionality despite its minimalistic guise. At first glance, one may rationally assume that this Octo Finissimo is a normal tricompax chronograph, but the subdial at 3 o'clock is in fact a 24-hour display that you can set via the crown. When landing in another country, all you need to do is press the flat button on the left side of the case as many times as needed to align the central hour hand with local time. On the other side of the case, two more flat buttons controlling the chronograph operation flank the crown as if they are crown guards. It gives me joy just to look at how these buttons are so integrated into the case while also echoing its various angles and facets.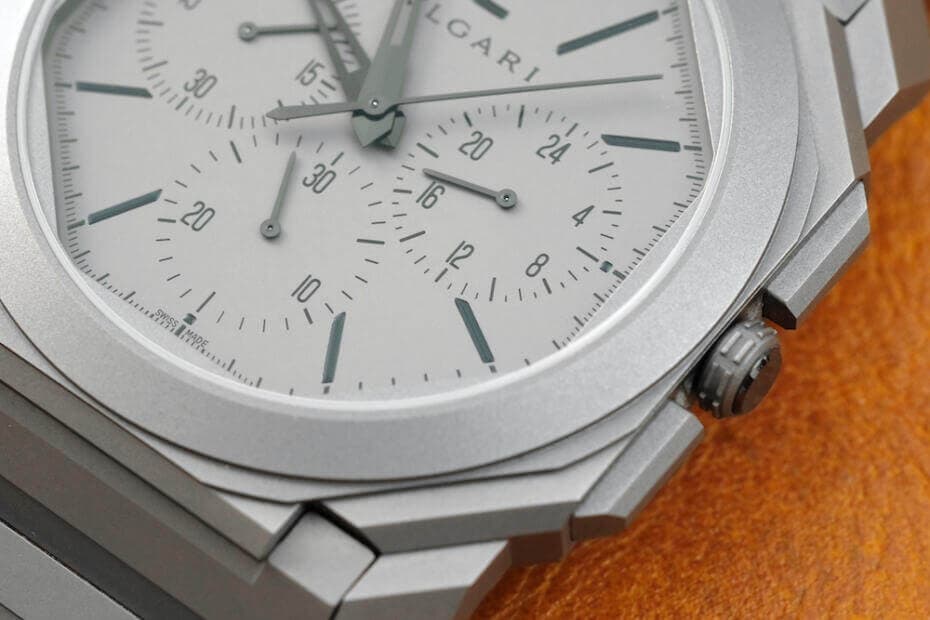 As technical specifications are publicly available, I will cut to the chase and head straight to my ownership experience: I like wearing this watch (It is possible to enjoy some watches, yet feel uncomfortable wearing them, so Ruckdee is not being entirely facetious – Ed). It may be slim at 6.90mm, but it is not small with a diameter of 42mm. The presence on the wrist is further substantiated by the bracelet, which is 30mm wide where it meets the architectural beauty that is the case. And, with each link being small, it is possible to size the bracelet to a perfect snug fit, which is not the case for many bracelet watches with a concealed clasp.
I am as comfortable wearing the Octo Finissimo Chronograph GMT with a full business suit as with jeans and other casual wear. The sartorial compatibility here is effortless. The watch will look good even with tennis wear, but I have more rugged watches for outdoor activities. I bought this Bulgari to wear when I want to look sophisticated and cultured. Since I picked it up in July, it has joined me on business trips to South Korea, Switzerland and Singapore. It is not a flashy watch at all, not with its sandblasted titanium aesthetics. Still, this Octo Finissimo watch piques the interest of those in the know (unspoken here is that Ruckdee dared to wear his watch in Europe, which is impressive – Ed).
I have received compliments on my Octo Finissimo from a handful of gentlemen from the hotel, airline and watch industries, and a few of my international watch journalist friends have asked to try the watch on. The experience could be likened to driving certain cars in a country where the automaker has yet to establish an official dealership. People are curious about your purchase, and they are interested to hear about the rationale behind your decision. This may go away in a few years when there are more Octo watches on more wrists out there.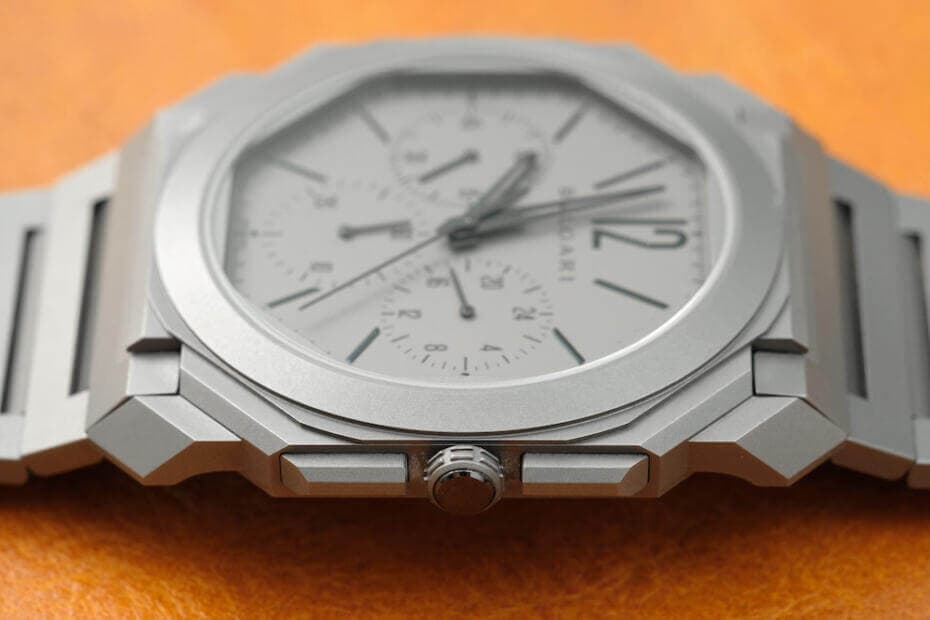 In terms of performance, the watch does everything as advertised in a legible and reliable way. Its platinum peripheral rotor has no problem building the power reserve at all. Rate is stable but my particular example should have been better adjusted. As it is, the watch is about six seconds slow per day when worn and the power reserve is high. However, if I leave it in any stationary position while the power reserve is also low, it can be as slow as 13 seconds per day which is completely unacceptable to me. So I will have this adjusted to the fast side under warranty when I have the time.
The Octo Finissimo Chronograph GMT is an almost perfect watch; little could have been done to improve its design or functionality. Perhaps, for the next generation of this watch, Bulgari can consider having two pushers on the left side of the case to adjust local time hour hand forward and backward. That will be great, although the current setup of adjusting forward only is not inconvenient by any standard. Also, if the subdial at 9 o'clock can feature a 12-hour totaliser instead of the continuous second hand, the watch will be even more useful in real life where the chronograph function is concerned.
For more watch reads, click here.
The post Thematic Play: WOW Editor's Pick appeared first on LUXUO.