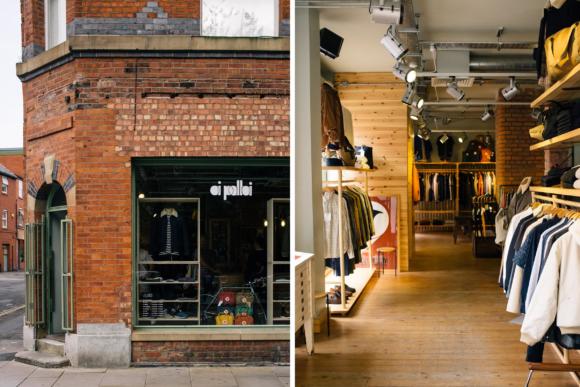 By Lucas Nicholson.
With the closure this year of the Oi Polloi shop in Manchester by its owners, JD Sports, it felt like it was an appropriate time to talk about the state of independent menswear stores in the UK. 
This is something of a passion of mine. I spent a large chunk of my time as wholesale manager at Drake's visiting UK stores and trying to find potential partners – and there was just less and less out there.
It's easy to understate their importance. Historically these multi-brand stores were the ones that developed subcultures, that eventually become movements, which become fashion. They and their visionary owners had an effect on the mainstream that few consumers realised.
You might be familiar with the concept of Gorpcore, where outdoors-focused clothing is worn in an urban setting. Arguably this is something Oi Polloi had been pushing for 10 or 15 years, and what was once an obscure subculture has only just emerged into the mainstream.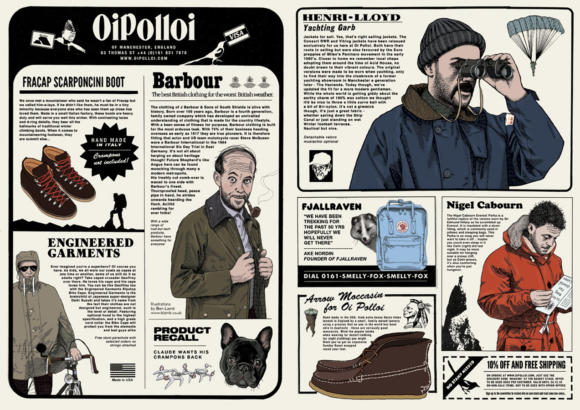 Yes, the look came from the terraces, where the practicality was driven by a need to stand outside in football stadiums in the bleak rain and chilling wind. But Oi Polloi had an undoubted influence, and in other areas too.
They were one of the first stores in the UK to stock the French footwear manufacturer Paraboot, for example, at the beginning of what can only be described as their meteoric rise in popularity. Oi Polloi were constantly on the search for great brands around the globe, and were willing to take risks on them.
Having worked in menswear for the past 16 years, and taken an interest in a number of different styles, I often found Oi Polloi content (above, below) the most inspiring. I looked forward to their emails: they were refreshing and had an authentic voice.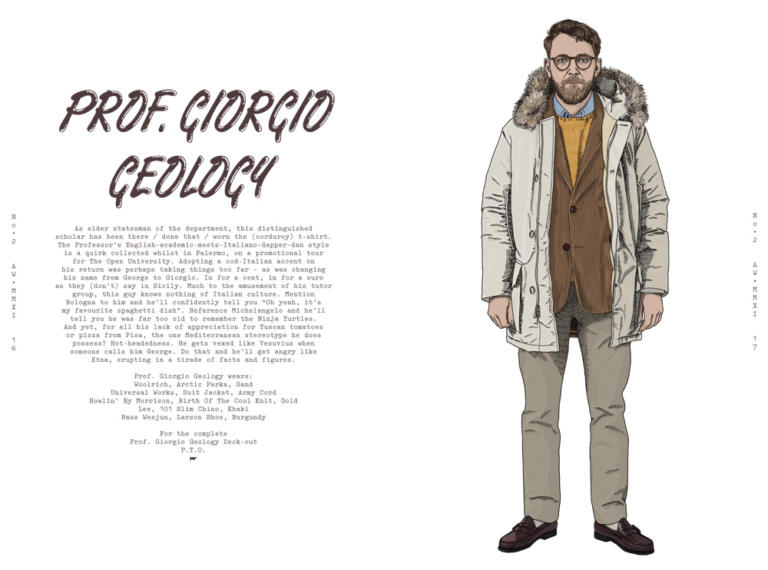 This is something big department stores and chains rarely do: there is no central taste, no guiding intelligence.
And to clarify, when we say independent menswear, we don't mean a local outlet that sells Eton shirts and Canali chinos. There's nothing wrong with these shops, but their chief selling point is convenience – they're largely providing local access to bigger brands like Moncler, Paul Smith or Ralph Lauren Polo, and selling based on that brand appeal.
Independent stores sell off their own personality. Their range is based on the tastes and interests of their founders. And without the burden of bureaucracy that comes with being part of a chain they can take chances, breaking brands into a market based on nothing more than a feeling – a never-ending quest for something interesting and new.
Because they're not relying on big brands they also often spend more time telling stories, and are more deeply invested in them; being small means everything is a risk.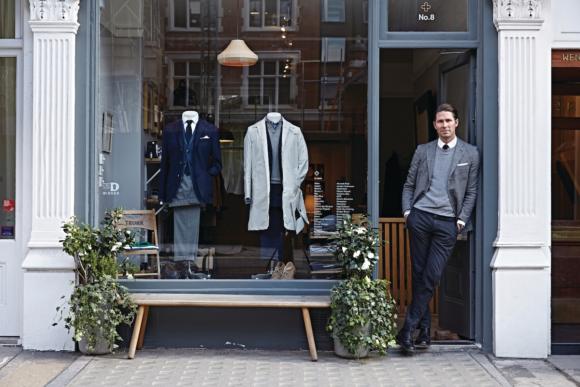 Take the enigmatic owner of Trunk, Mats Klingberg (above). Trunk is such an outward representation of Mats's style and his personality. When Trunk opened no one else was selling Incotex, Boglioli or Common Projects. Today they're everywhere, but the store still has that same aesthetic. It's a window onto the life he leads or wants to lead. The customer senses that: the focus on travel-friendly clothing, the minimalist expression and the trinkets picked up along the way.
Or Basile and JB at Beige (below) in Paris, who in my humble opinion are the modern voice of Parisian dress sense. When you visit the store (myself and Simon were there the other week) you are immediately taken by how the store is designed. Not just the product, but how it's all put together. They were the first store I knew that sold Rocky Mountain and Doek, and now those brands are everywhere. 
Actually it reminds me of a conversation I was having at Pitti with Simon, the Rubato guys, Jamie Ferguson and Alex Natt (apologies for the name dropping!).
We were talking about the importance of a symbiotic relationship between creation and curation, between brands and retailers, designers and critics. It became incredibly impassioned, because I think everyone takes this so seriously – it is the lifeblood of a healthy industry. We need stores to unearth interesting brands and take a risk on their stock, just as much as we need the people that create those things in the first place.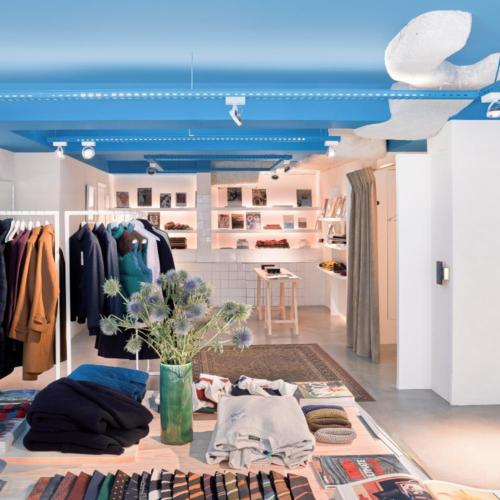 The only way these places will survive is if we support them as consumers. 
Let me give an example. I recently took a trip to Mexico with my parents to celebrate my Mum's birthday. For the trip my Dad needed some swim shorts, and he's a fan of Patagonia Baggies. (I think they could be the perfect swim short, but I digress). He came and asked me where he should buy them.
Baggies are ubiquitous and can be purchased from both ASOS and Mr Porter, but as I knew my Dad wouldn't be bothered about saving a few pounds on a pair of shorts I suggested he check out Peggs and Sons in Brighton.
I met Ian Peggs (below) during my time at Drake's and was always impressed by the store but also by the man himself, his no-nonsense approach; he didn't fluff and make grandiose statements about buying and then not follow through. He knew his business and what he could do and couldn't. (Peggs also had some of the more interesting colours of Baggies, ideal for a tropical vacation!) 
The shorts arrived the next day nicely wrapped. The service was excellent and timely. Now e-commerce can be a great leveller, enabling small stores to compete with the big boys, but it's also easier for bigger players to offer discounts, or free shipping.
It's important to remember that behind that website is a small store that may need the extra pounds to pay for their store, which can be a gateway for guys to get into clothes in a particular city, provide a level of community that can't be replicated online, and add a different voice to the world of menswear.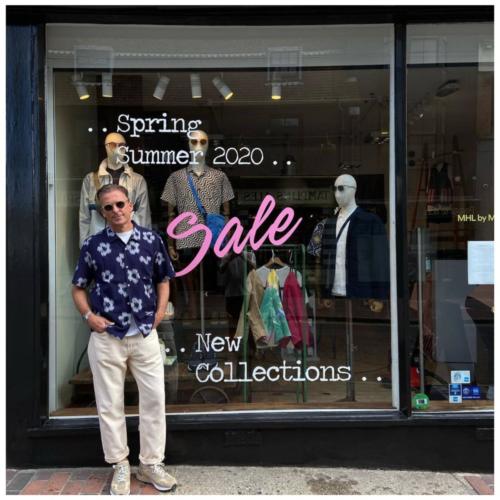 In order to try and help PS readers support these good, independent menswear stores, I though I'd list a few of my favourites. 
The list below is by no means conclusive, so if you have any to add please do so in the comments. Some may also be more focused on styles that do not relate to you, for example by being more casual. But I think it's important to include them – most of us will at some point need some shorts like Baggies or a Sunspel T-shirt, so why not buy through them?
Not all independent stores are worth celebrating, and some bigger stores are great too.
But the UK used to have a thriving independent scene and it increasingly doesn't. Small stores have closed, bigger ones like Oi Polloi are going too, and the ones left are often turning to own-brand products or taking fewer risks, simply stocking what someone else has made popular. Ultimately monopolies are no friend of the consumer.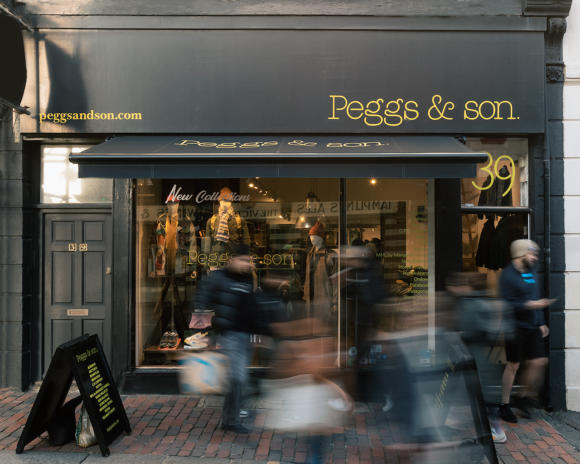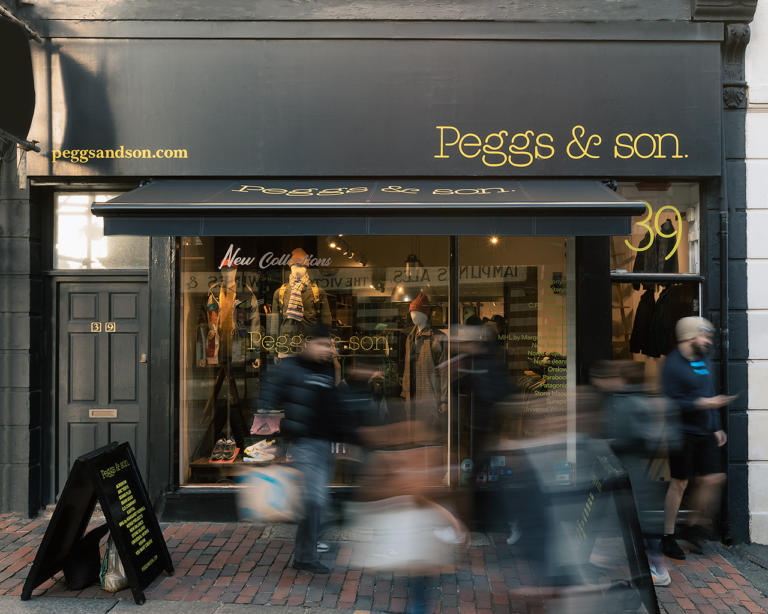 Here are my personal favourites in the UK. Feel free to list others elsewhere in the world, but bear in mind my points about what makes an independent select store – the unique brands, the point of view. And support this crucial part of what makes menswear enjoyable and vibrant.  
Trunk – PS favourite, located in Chiltern St, London. Trunk delivers on modern classic menswear, with a mix of tailoring brands and more interesting casual wear options such as Arpenteur.
Peggs and Sons – Based in Brighton, Peggs sells premium menswear on the more casual end of the spectrum. Though it does have some more elusive brands for the UK, such as Visvim, Kapital and Arc'teryx Veilance.
Dicks – Located in Edinburgh and previous winner of a PS award, Dicks has been selling high-quality casual clothing for a while now. Think practical but well-made things such as Harley shetlands and Valstar
Kafka – Another Scottish menswear outpost, in Aberdeen and focusing on the workwear end of things, stocking Yuketen, Orslow, Snow Peak.
Local Merchants – Recently opened store in Leigh on Sea; when I spoke to them last they were trying to find brands that don't have a presence in the UK, which ended up with them becoming the first UK stockist of Informale and trouser brand Berwich. 
The Bureau Belfast – Iconic menswear store with some niche selections. Their Alden Collabs are a thing of legend. They also have a special Engineer Garments line. 
All Blues Co – Mano the proprietor has been digging up South Korean brands for the last few years and mixing it with classic French workwear – think Vetra jackets and JM Westons. 
Clutch – Known and loved as the London outpost for all things Japanese-y. Heavy on the workwear and cowboy angle but also some classic replicas and Scottish knits.