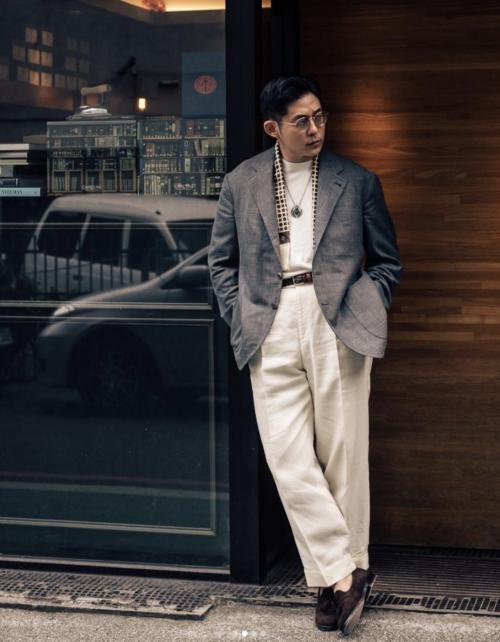 It may still be cold outside (in the UK), but it's late April and time for a write-up of the Spring/Summer pieces I've liked from our favourite brands. 
If you have any questions about other releases from these brands (or indeed brands not featured) let me know – chances are I've tried them, even if they didn't quite make the list. Sometimes it's just because they're more standard, or not something new to me. 
Here's hoping the weather turns soon.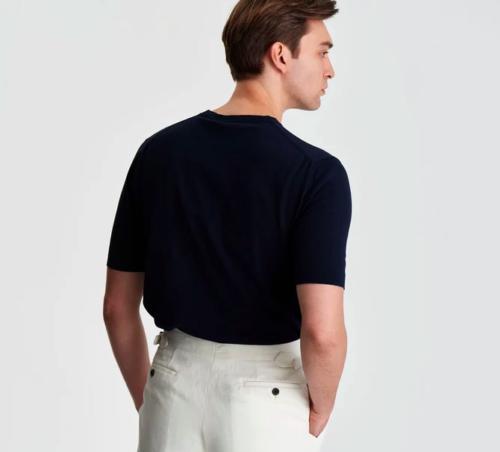 Thom Sweeney crepe-cotton T-shirt
£295
As I noted in an article a couple of years ago, the Thom Sweeney casual collection often has some real gems in the summer: knitted polos and T-shirts, often made with tailoring in mind, always in classic colours. 
This summer the stand-out piece for me is the crepe-cotton T-shirt. The fabric is a little crispy and has nice body, it looks smart untucked but can tuck in as well. Slightly higher collar, slightly longer ribs, slightly longer sleeve too that can be worn as is or folded back for a kind of sportier look. Comes up large so you'll probably want to size down (I'm a Small).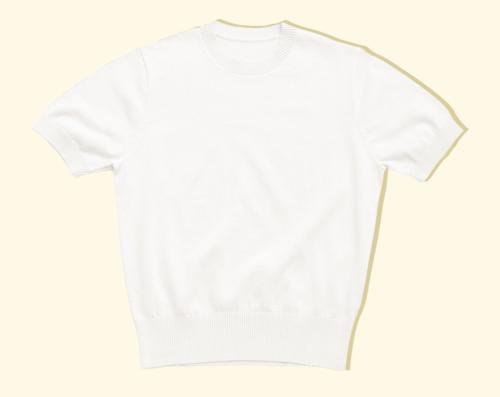 $105
On the subject of knitted T-shirts, The Anthology have just released their knitted tee in white. They did an 'ecru' version with the original launch, but it was always a little too creamy, and certainly wore more like a pale beige in terms of what else it looked good with. The new white is better.
Their latest collection more generally – for the fifth anniversary – has quite a lot of casual shirts, long but with square hems. The thick plackets and big, square chest pockets are pretty casual, and the collars are generous too. I'm not sure about the stripes, but the raspberry pink looks interesting. Those are being released next month. Also keen to try out the made-to-order shirt service later this year.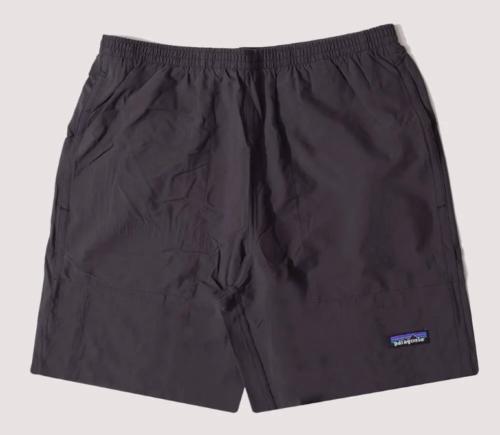 £60
Perhaps a little unexpected for PS, but there's case to be made for Patagonia Baggies being a menswear icon. Lightweight, versatile and sustainable, they're incredibly popular, largely because they're easy to wear and cover activities from swimming to walking to yoga. A useful piece for holiday.
Made from recycled nylon, this isn't a luxury short but few luxury ones could cover all that. There's a five-inch and seven-inch inseam option; I prefer the five.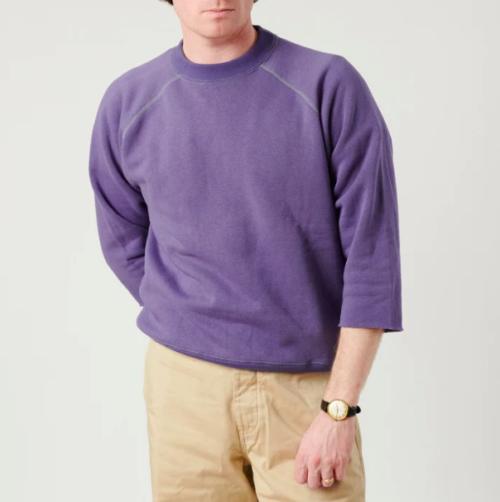 £299
I'm surprised I haven't included this piece from Toys McCoy before, as I've had it for three years and it's such a personal favourite. The sweat is great quality, but the thing that sets it apart is that faded blue, which verges on purple. It's such an unusual shade in menswear but very wearable, perhaps because it's close enough to shades of denim. 
The three-quarters sleeve, equally, is unusual but I find sporty and flattering. It looks much more like a beaten-up sweat than the feminine associations I can imagine readers worrying about. It even convinced me to cut down an old sweat that had too-short sleeves. (But it does come in long-sleeve too if you prefer.)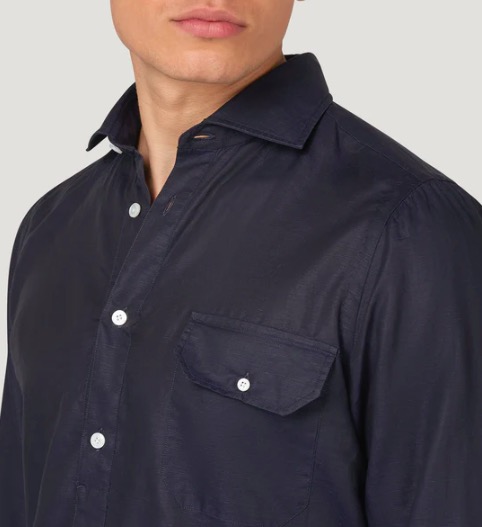 £350
A reader asked recently about the fit of a ready-made shirt I was wearing. I still wear MTM shirts most of the time but the fabrics are so limited, particularly with more casual styles, that I often wear RTW for less formal shirts. I'd been looking for a really dark navy summer shirt material, for example, and not found anything I liked, until I found this inky cotton/linen popover at Connolly. 
If I was having it made, I'd have that chest pocket a little smaller, and if it wasn't a casual summer popover I'd have the body tapered. But otherwise it's great, with a good collar height on me and the right sleeve length. There are also two shades of pink – one very subtle, one very bright – alongside this navy.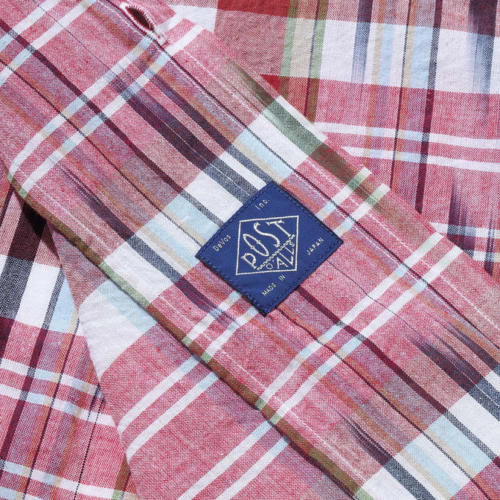 £210
I'm always surprised how few checked, or even just brightly patterned shirts I like. Browsing a long rail of vintage checked shirts in the Real McCoy's archive recently, there wasn't a single one I liked; they always seem too strong, too stark. 
This madras-style summer shirt from Post O'Alls is an exception – pretty much the only check I like among the current Clutch shirts as well. It's probably because of the number of soft colours, plus the iKat-style stripes that soften it further. 
As above with the Connolly shirt this is a casual piece, not necessarily something I'd wear with tailoring, and I would perhaps have the body tapered if it proved too boxy.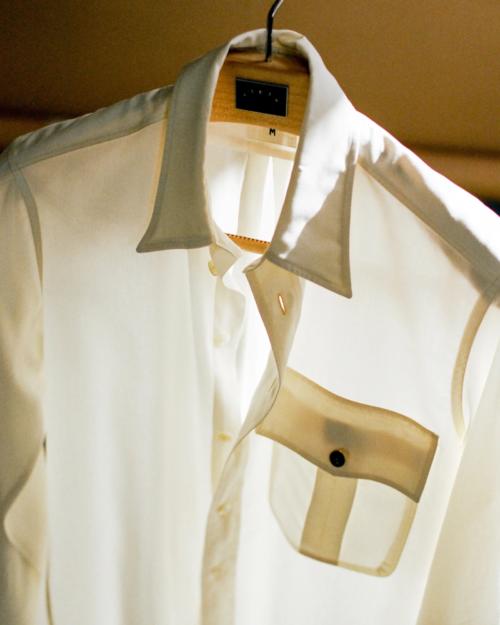 L.E.J silk 1-pocket officer's shirt
£375
There's a bit of a theme of ready-made shirts in this season's Top 10. We read about L.E.J in Wednesday's article, where Manish and André showed how they like to wear Luke's sometimes slightly unusual designs. This is just my endorsement for one of those pieces, the 1-pocket officer's shirt in cream silk, having bought one myself. 
The collar is lightly made but has enough support to sit well under a collar, and the silk is beautiful. I like the origin story for the chest pocket's button, which is a different colour to the rest in reference to officer's shirts that were often mismatched because of a shortage of supplies. But I'd probably prefer one the same colour and might change it. 
Perhaps the theme here is that for a RTW shirt to be anything like MTM, you'll inevitably have to change something – but there's nothing wrong with that.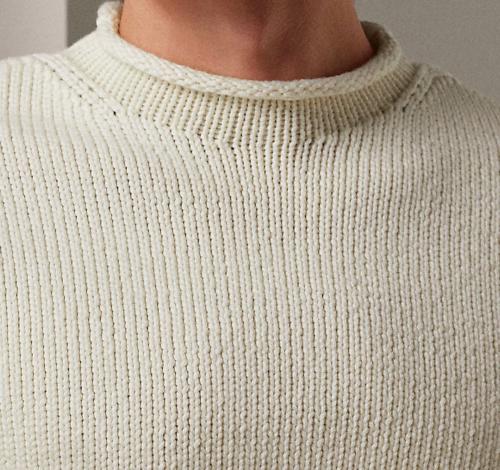 £780
I've been looking for a summer sweater with a little rolled neckline like this for a while. Done right, it can be more flattering than a crewneck and add a little touch to something quite plain, but most are too high or wide for me; this one from Purple Label is perfect. 
It's also the perfect shade of cream and has a lovely hand (a good example of using synthetic to give body to a pretty open cotton knit), but is predictably expensive. One for a treat one day, or try to get in the sale.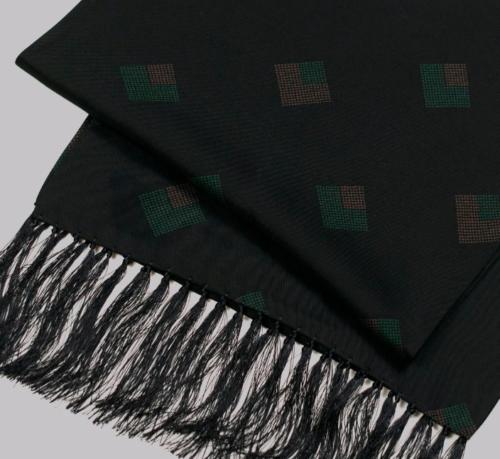 £135
The rayon scarves that Ethan and Kenji wear always seemed a little too quirky for me, but I recently tried a new black version with a subtle diamond pattern and found it much easier. It's nice under a jacket, perhaps over a crewneck or T-shirt when you want something against the collar, and as a small, slightly dandyish touch in an evening outfit. 
The rayon will wrinkle if you tie it, but I rarely do that and it's not too hard to press if you do. The UK website says it's sold out of them, but actually there are some in the London store. And the non-UK site (shipping from Hong Kong to everywhere else in the world, linked to above) also has some.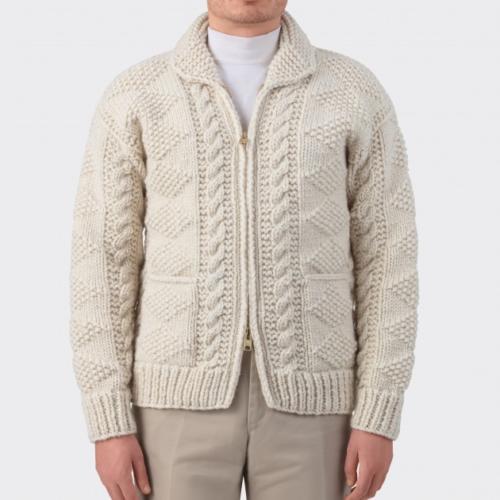 €590
This is last on the list because it's not Spring/Summer, but I only got one recently and it's the first longer cowichan-type knit I've really liked. I've also been wearing it a lot as outerwear, whenever it's been cold. 
It's a very traditional piece. Coarse, thick wool, chunky brass zip; very warm but only a luxury piece in the fact it's hand-knitted. The length covers the bum, but there's a two-way zip that I always use to leave it fastened just around the waist and perhaps the chest. 
It's also a great example of how good Beige is at curating its range. There's a very wearable cream, pictured, some more traditional styles for those that like that, and a very funky butterfly version that sold out quickly.