Is retail dead? The brink the Covid-19 pandemic and stay-at-home orders in 2020 brought on a momentary pause on physical retail shops. The world went digital and with it, the boom of online "e-tailers". Shopping evolved and with it came the boom of door-to-door e-commerce services the likes of Net-a-Porter, Amazon and Asos. The Guardian reported that 8,700 chain stores were closed in 2021. Even British retailing giant (dubbed the king of high street) Arcadia Group was not spared, forced into administration and closing high street chains the likes of Topshop, Burton, Dorothy Perkins, Miss Selfridge and Wallis.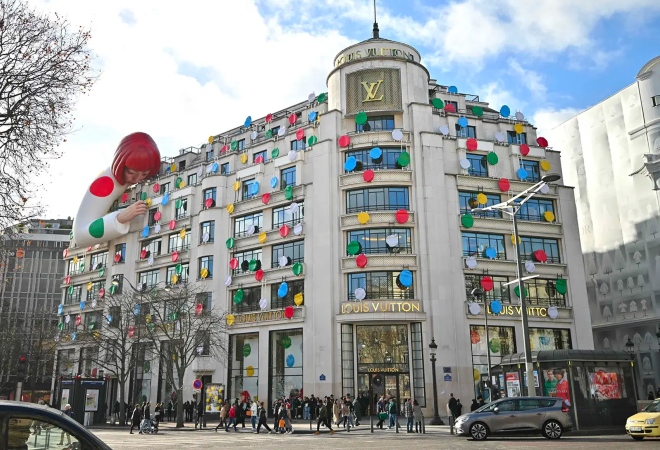 Shopping Morphed Into a Holistic Experience
Mid-2022's return to normalcy saw the resurgence of physcial stores and retailers. However they had to adapt. With customers in the metaphorical comfort zone of home orders and deliveries, brands and stores had to change up their strategy to regain that footfall. Thus, clothing stores were no longer simply clothing stores offering instead a holistic, sensorial experience for customers from skincare to fragrances, cafés to in-house installations. This is perhaps best exemplified by Louis Vuitton and Dior's latest brand strategies — the Louis Vuitton x Yayoi Kusama Collaboration for the former and the recent Dioriviera pop-up and concept stores for the latter.
READ MORE: Dioriviera Lands on Singapore Tanjong Beach this Summer
The Value of Connection
One thing most people missed when staying at home during the pandemic was social gatherings and the human interactions that come along with it. Shopping is now part of an experience, an event. Case in point the Jacquemus Autumn/Winter 2022 show taking place between mountains of salt – going from insular to a social experience.
Retail Therapy As A Form of Escapism 
Luxury fashion in its truest form is intended to deliver a fantasy, an artistic message rich in an other-worldy narrative constructed by the brand's creative director.
The Art of Untapped Desire
A good marketing campaign or design utilises the power of desire towards the consumer. There is an art to wanting something you didn't know you needed. This is (partially) where it is the luxury fashion industry's task to bridge the gap between necessity and yearning. We don't know we want the latest Dior Saddle Bag until we see it on the shelves.
The Paradox Of Choice 
Lethargy, infiniate options and repetition can lead to customer fatigue. Does more really equal more? The paradox of choice suggests that the abundance of options comes with more hardship and so "more is less".
For more on fashion, click here.