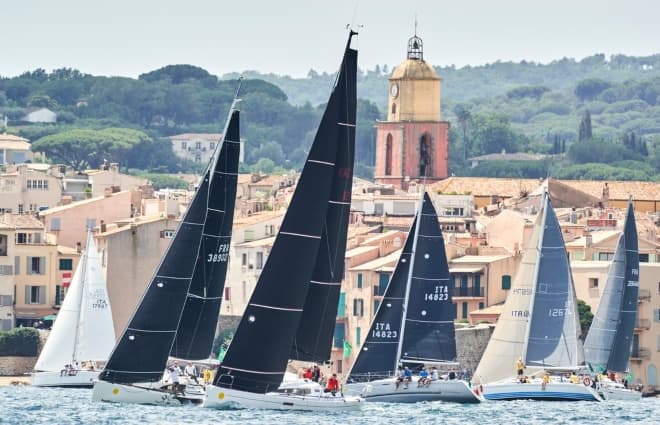 For the 70th edition of the historic Rolex Giraglia, the picturesque port of Saint-Tropez in the south of France again presented an ideal destination for the three days of inshore racing, which preceded the week's main attraction, traditionally a 241nm (446km) offshore race to the great Italian maritime city of Genoa.
This year's offshore race featured a shortened course, measuring 215nm (398km), yet still included a rounding around one of offshore sailing's most iconic landmarks, the mythical, spectacular Giraglia rock off Corsica's northern tip.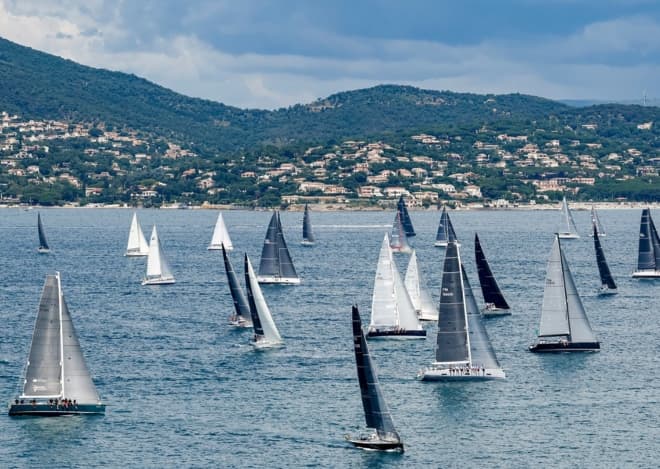 The 155 starters faced a wide range of wind conditions and shifts, and included 27 maxis, with the line honours contest featuring an impressive number of the cutting-edge monohulls often admired at the annual Maxi Yacht Rolex Cup.
Black Jack, owned by Peter Harburg since 2017, arrived from Australia as one of the pre-race favourites. In its previous guises as Alfa Romeo 2 and Esimit Europa 2, under different ownership, the 30.5m Reichel/ Pugh broke the Rolex Giraglia race record in 2008 and 2012, and claimed multiple line honours titles.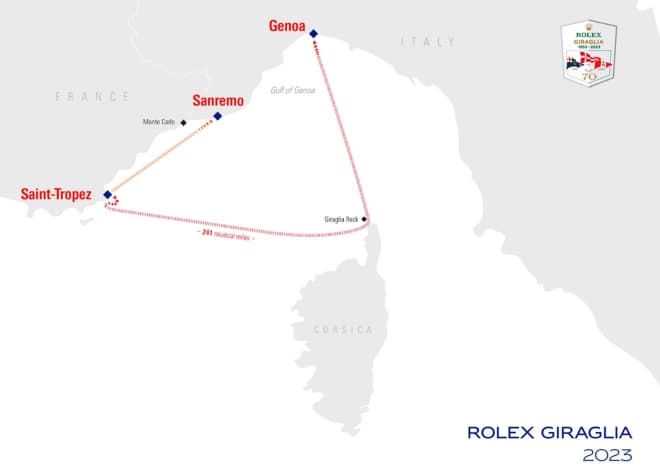 At the Giraglia rock, up to 10 of the maxis were in close contention, offering an alluring and unique spectacle in the night sky. As the leaders closed in on Genoa during daylight, the battle came down to Black Jack and Sir Lindsay Owen-Jones' Wallycento Magic Carpet Cubed, another battle-hardened 100-footer and a three-time Rolex Giraglia line honours winner.
However, Black Jack – with a crew now campaigning in Europe after years of success in the southern hemisphere – was able to stay in front and claim line honours after reaching the finish in Genoa after 23 hours, 30 minutes and 16 seconds. Magic Carpet Cubed finished just nine minutes 12 seconds later.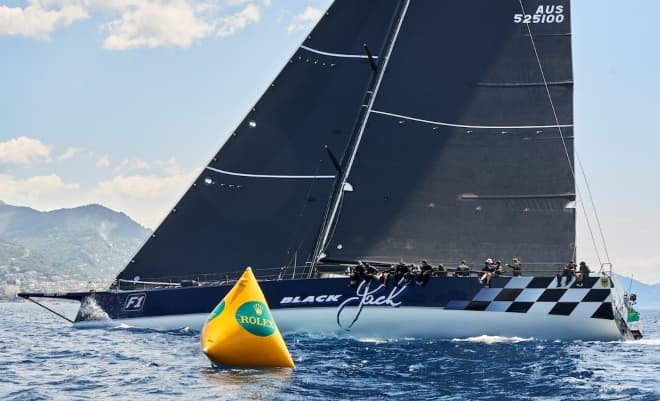 Although Black Jack finished some way off the race record of just under 15 hours set in 2012, it was only the third time in the past decade that the winner has finished in under 24 hours, albeit on a shortened course. Furthermore, Rolex Giraglia success was a new sensation for Harburg and his Black Jack crew, which included relieved skipper Mark Bradford.
"When there are big boats racing really close towards the finish and the stakes are high, it can get nervy," said Bradford, who also skippered the boat when it won line honours at the Rolex Sydney Hobart Yacht Race in December 2021.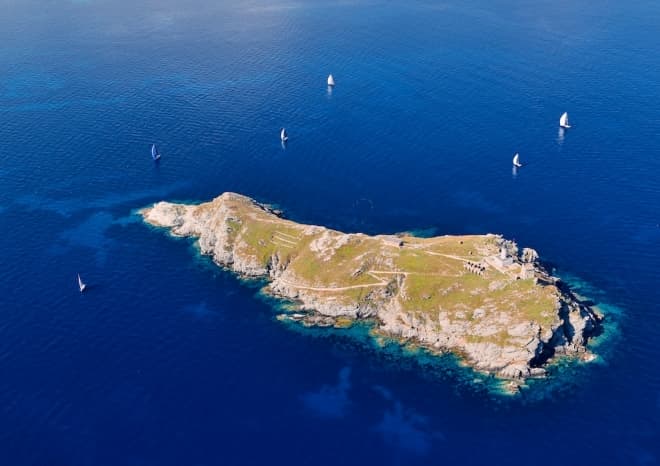 "This is a prize in yachting we really wanted to have. This team has been together for a long time and we're super proud that after the huge effort of shipping the boat from Australia, we've come to Europe and added to our victory list."
Carl-Peter Forster was later celebrating after his Red Bandit secured the overall title on corrected time, although it was the second time the boat had tasted victory, having won with a different crew in 2017 as Freccia Rossa. This year's win was the third Rolex Giraglia success for a TP52 since 2012.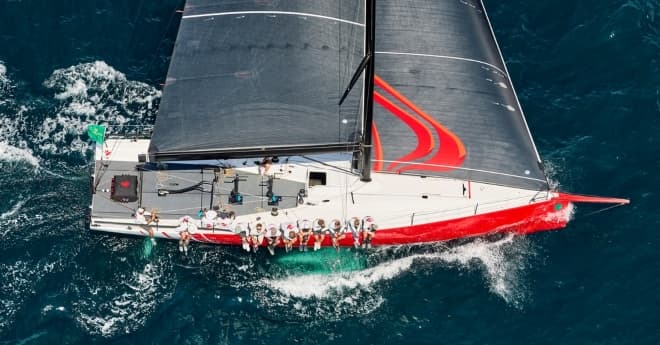 Forster has owned the boat since 2021 and his campaign showcased the talents and development of a crew formed predominantly of young sailors. Over the past few years, the German has built a pathway programme for young athletes, many highly-competitive dinghy sailors, to experience and develop as 'big boat' offshore racers.
Following commendable performances at last year's Rolex Giraglia and Rolex Middle Sea Race, this year the crew reached a new level, with 10 of the crew under the age of 30. "We have a fabulous team dynamic. It's glorious to see how these young sailors are working together, learning as much as possible and as quickly as possible. They are ambitious and want to improve," Forster said.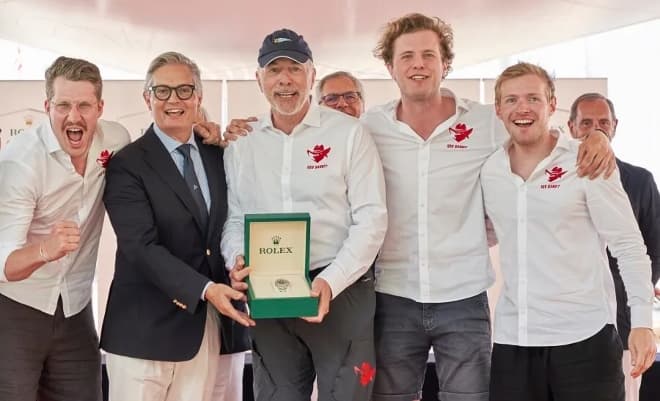 "We all like long-distance racing and the competition at the Rolex Giraglia is fabulous. The race is trickier than you think, as it has proved many times. What we've achieved this year will take a while to sink in."
One of the oldest and most revered sailing events in the Mediterranean, the Rolex Giraglia and its co-founder and organiser, Yacht Club Italiano (YCI), have been supported by Rolex since 1998. Since 2002, the event has been co-organised by Société Nautique de Saint-Tropez, also a Rolex partner yacht club, while the race is also supported by Yacht Club de France and Yacht Club Sanremo.
For more yachting reads, click here.
This article was first published on Yacht Style.