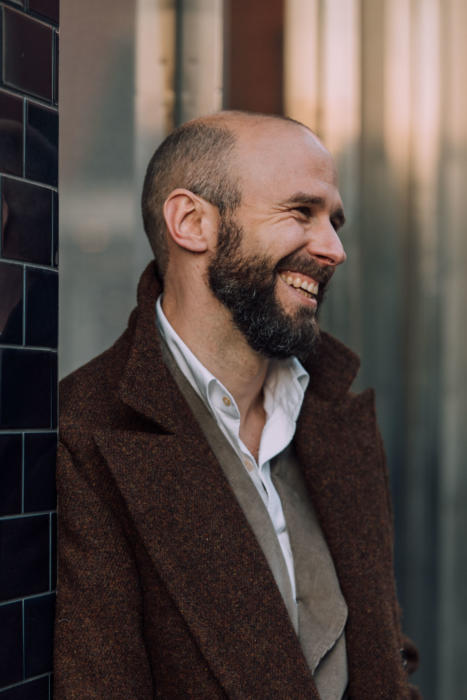 OK, so at the end of last year Permanent Style turned 15. We've been trying to think of ways to celebrate with as many people as possible, and this is the idea. 
On Tuesday, June 27th, we will have an 'open day' at the pop-up shop, number 20 Savile Row. All day long there will be drinks and food and music, and Jamie Ferguson will have a mini-studio where he will be shooting portraits. 
The idea is that anytime during the day, you come by and share a drink with us, to say well done, or thank you, or why the hell are you still here. We toast, we chat, and if you want you can have a great shot taken. 
In the morning there will be free coffee and pastries. At some point in the afternoon we will subtly switch to beer and the music will step up a notch. There will be a bench outside. The weather will obviously cooperate and be sunny. Everyone will be chilling out and having fun and gurning for the camera. 
That's my hope. If no one shows up, it will just be me, Lucas and Jamie, taking turns to pose. Please don't let it come to that. Swing by during work, during lunch, after work (we'll be open until at least 7pm) and come help us celebrate. It would mean a lot to me. 
(We will also bring along two or three samples of products that will be launching this Autumn – mostly new colours of existing products, for a sneak peek.)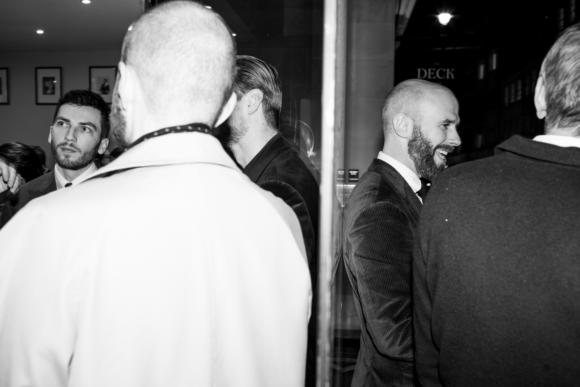 Details:
PS Open Day will take place at 20 Savile Row

On Tuesday, June 27th (2023)

From 10am, until 7pm (or so)

As well as coffee, pastries, beer and wine, water and non-alcoholic drinks will be available throughout

Completely up to you whether you want a portrait or not. I know some will like it

I promise to not try and corral everyone down to something similar for at least another five years
Thank you!