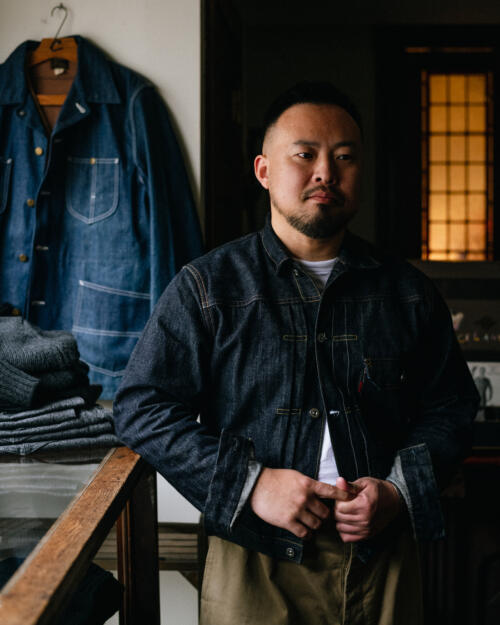 In recent years I've been wearing more belts with tailoring, as I've worn other accessories such as ties and handkerchiefs less. 
That's meant me upping my belt game, with a couple of commissions from Tightly Stitched, some great belts from Rubato, and some vintage finds (like the unusual style here). 
I'd also admired Ethan Newton's slim alligator belts, which he usually wears with vintage silver engine-turned buckles. You can see me wearing one in the image below. 
These are made for Bryceland's by the maker Ludens (below) – a sole operator who works from home near Kobe in Japan, and also makes small leather goods for the shoemaker Spigola, also in Kobe.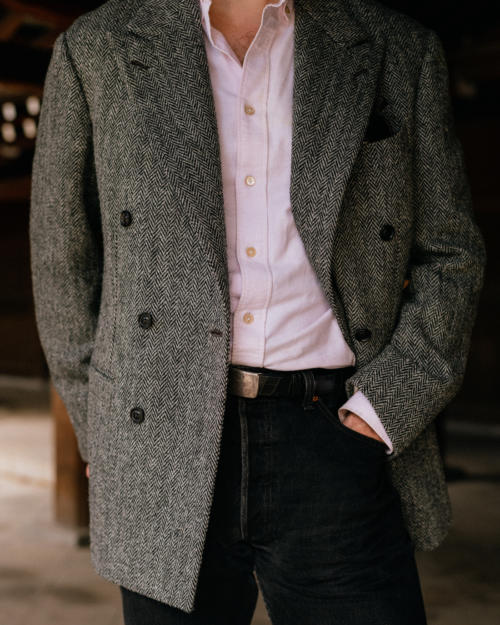 When we were in Japan earlier this year I had the opportunity to meet Fujii, the man behind Ludens, and learn a little bit about his background as well as commission a couple of belts. 
He trained with a bagmaker, starting 11 years ago, and moved to work with Koji at Spigola four years ago. But he always wanted to do his own thing, primarily focused on American-style products, made to a fine Japanese standard. 
"There are lots of leather workers in Japan, as you'd expect," he says. "But there isn't really anything you could call a Japanese tradition. They vary a lot in style – if there is one thing in common it's probably a certain finesse, a precision."
One of those styles would be very polished French-type leather goods, like some of those made by Ortus. Another would be the tough, biker-associated wallets made by the likes of Tenjin Works. And then there are those that make more in the English style, like the well-known Fugee.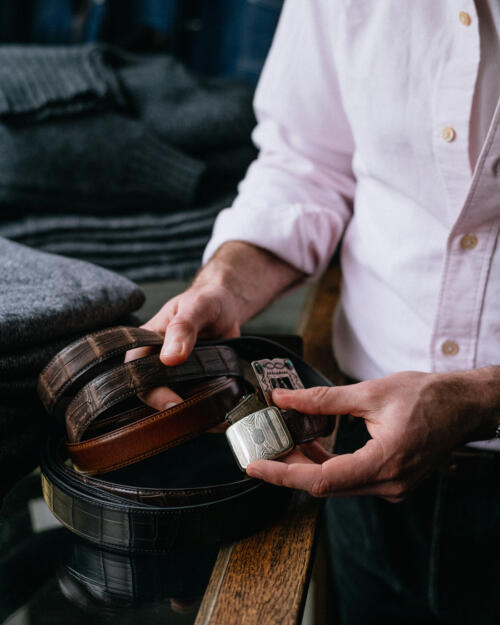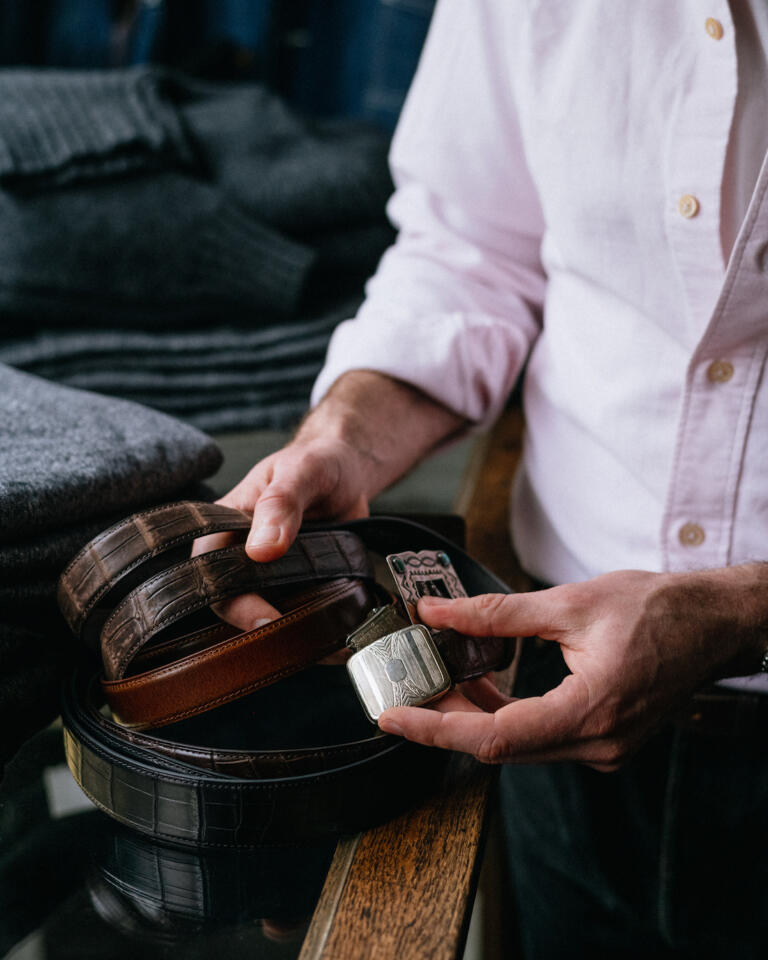 The aim with Ludens is to do something a little different again, with dressier American pieces such as those slim alligator belts. 
"It's very early days for me," says Fujii, "but we've developed a few different belt styles and these deerskin pouches that work well."
Below is the deerskin pouch in tan, and lower down in black. I also showed something similar recently on PS (actually the bag my belts from Fujii came in). 
"For the moment I'm just making these pieces for Bryceland's and selling through them, but at some point I'd like to have more of my own brand and sell direct to customers," says Fujii. 
Of course, as with many of the brands Bryceland's sells and supports, it's Ethan's taste you're buying into as much as Fujii's skill. I'd like those vintage-silver buckles if it wasn't for Ethan, but it expanded the ways I thought I could weave them into my own style. (That's Ethan below, photographing Fujii – with shoemaker Seiji McCarthy in the background.)
The belts I bought were very similar as a result. The same black and dark brown alligator, made for a silver buckle I'd picked up on eBay. (There aren't many nice ones around – Fujii said he'd been looking at the same one.) 
Bryceland's tries to buy up these buckles itself, and sources from private dealers, in order to have some in the Tokyo and Hong Kong shops must of the time. But there haven't been any for a while. 
I can understand why some readers, by the way, wouldn't like having someone else's initials on their buckle. But I don't mind it. It feels like a piece of a beautiful object's history, like the initials you get on vintage luggage and other vintage silver.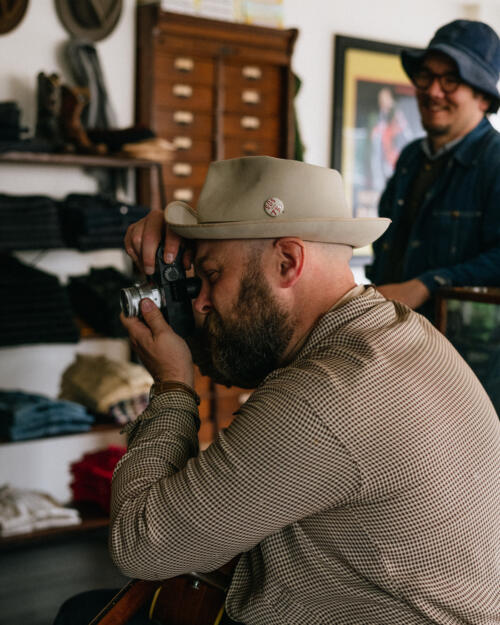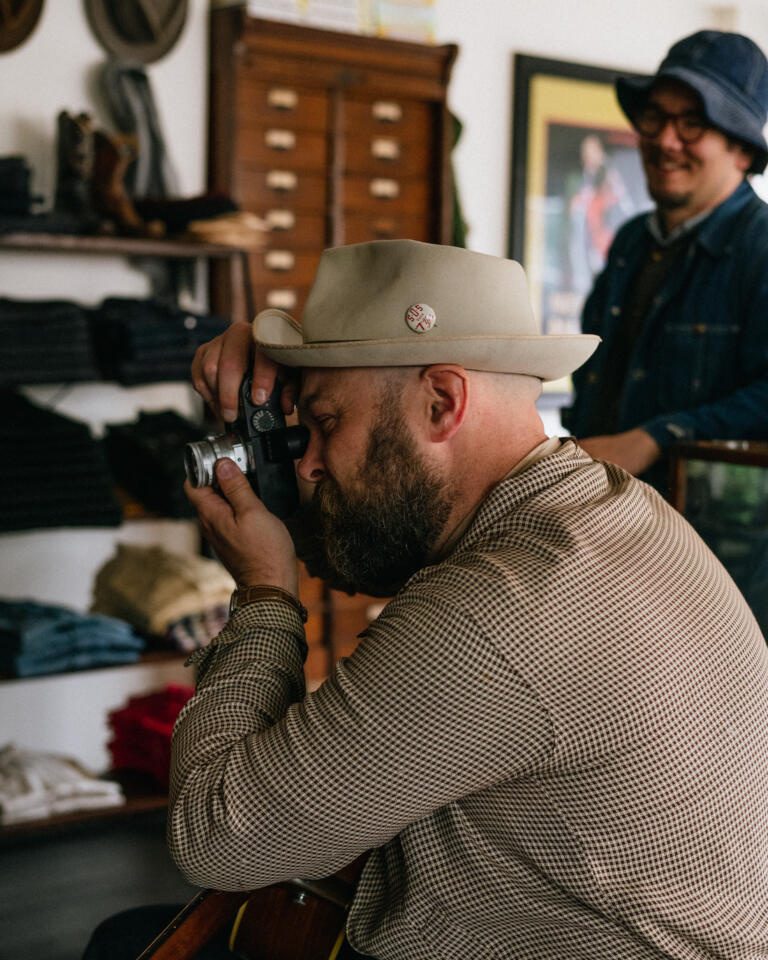 The belts Fujii made for me are beautiful. Cut from the middle of the belly (the big square scales are unmistakable) and of course made in one piece. 
The stitching is by machine but fine and precise, and the interlining is thinner than most on this 'lined and raised' style of belt. That's the most obvious difference from something like my alligator from Rubato, for instance.
Fujii also took an old tan-coloured skin I had (below, from a belt that was a present from Zilli, many years ago) and turned it into a similar belt, both slimming it down and adding a few inches of tan suede to make it the right length. That was expertly and tastefully done, without asking me for input. 
Of course, the nice thing about the silver buckle is that it can be swapped between belts, with each belt made with an end that folds over and snaps, to enable release and attachment of any same-width buckle.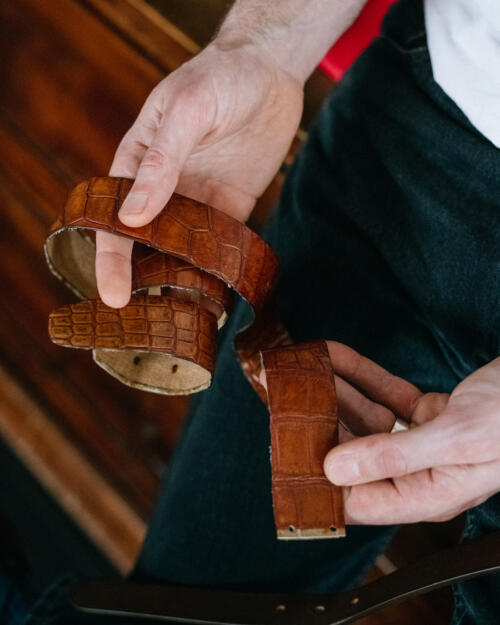 I don't have any pictures of my belts yet, but they're virtually the same as shown here and I'm sure they'll come up in future articles. This piece was more just about Fujii. 
I can also do an article in the future about my belt collection, small as it is, if there's interest. It could even be a 'if you only had five' piece, though that's hardly a small number of belts! 
These belts will replace a couple of western-style ones I've had from RRL for a few years, with similar buckles. Those have proven to be poor quality, growing stiff and shredding with age rather than getting richer and softer. 
It's a shame – the quality there varies so much. Perhaps like high-street brands, leather is one category where it's always worth waiting for quality.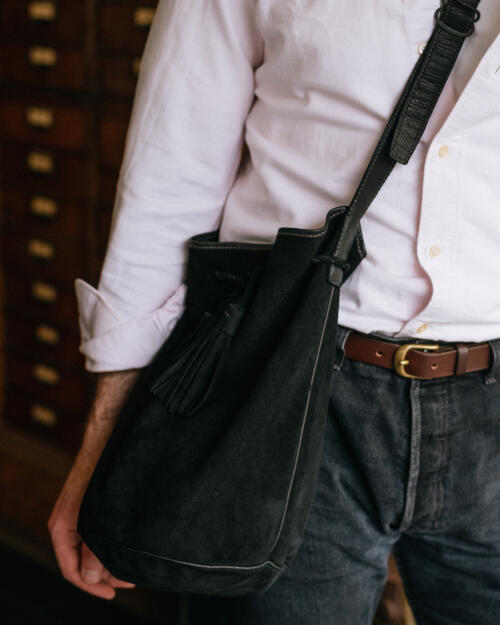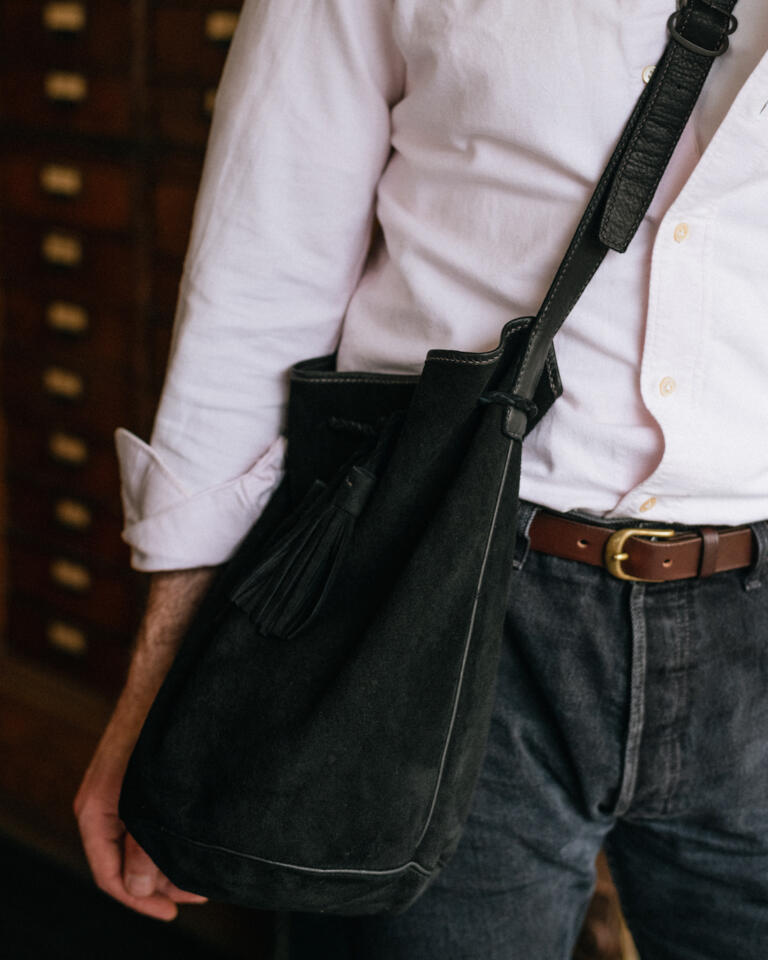 Details on Ludens and prices: 
Belts and cross-body bags available made to order
Wallets and watch straps coming in the future
Only currently in Bryceland's Tokyo and Hong Kong stores
Alligator belt, buckle not included, ¥54,800 (£305) +tax
Leathers available: smooth alligator, nubuck alligator, kudu suede (all in black or bark brown)
Deerskin crossbody bags, ¥138,000 (£765) +tax
Bag currently available in beige, black in the future