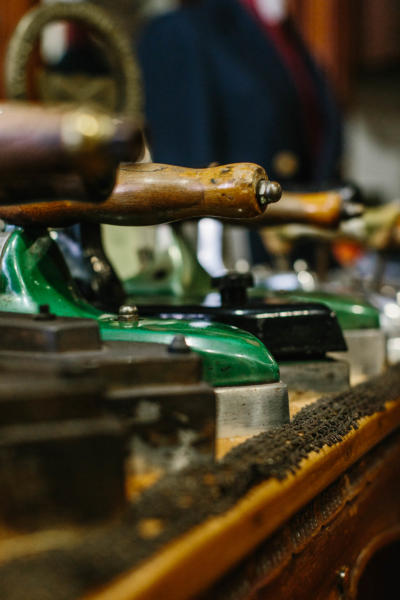 Sometimes the lapels of a jacket can get squashed in the wardrobe, making them fold at a point they're not supposed to (the 'break point'). 
It happens particularly with jackets that have more intentional roll, such as a 'three-roll-two', where the jacket has three buttons but breaks a little lower than that, between the third and second button. 
This is a style you find more often with southern Italian tailoring – and it's more likely to go wrong with Italian tailoring too, because the canvas in the lapels and chest is that lighter than an English jacket. French tailoring is more vulnerable to it for the same reason. 
You can see the problem in the photo of my Ciardi gun-club check jacket below. Both lapels have been squashed to the point that they're rolling almost the bottom button. The top button is completely hidden behind the lapel.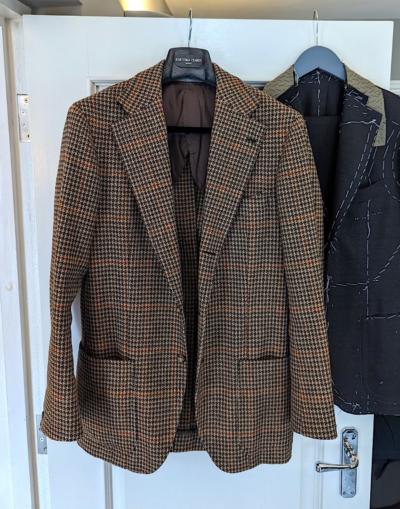 Fortunately, fixing this is fairly easy, even if it takes a little bit of confidence and practice for it to feel like an everyday task.
In the video below, I asked Enzo Ciardi to quickly demonstrate. 
Now, bear in mind this is in his hotel room in London – so he's having to use a hotel iron. Normally he would use a heavy tailoring iron and a suction table. Although it is nice to have it demonstrated like this, because it shows how easy it is to do it at home. 
The process breaks down as:
Remove the existing fold that's been squashed into the jacket:

Lay the jacket on the ironing board with the lapel folded outwards

Lay a piece of cotton (eg a tea towel or handkerchief) on top of the lapel

Press the length of it with the iron, set on moderate steam and heat, but feel free to use plenty of pressure

Repeat until the fold has disappeared. Often this is enough to return the original roll. But if it's not-

Put the correct roll back in:

Fold the lapel over until it's at the desired break point

Press the gorge with the iron (the seam where lapel and collar meet)

Do not press the break itself, as this will create a hard fold rather than a natural roll

Hold the jacket up, or put it on, to examine the result.

If necessary, repeat

Do the same on the other lapel
As is often the case with this kind of maintenance – including polish and cream on shoes – start small and build up. You can always do more but it's often hard to take away. 
Also, keep an eye on the top buttonhole. Often this and the top button are folded halfway back with a normal roll, and it's when they get flattened that the lapel goes with them. Roll or bend the buttonhole slightly if it helps. 
Finally, this is not enough for extreme situations, such as a jacket being squashed at the bottom of a wardrobe. And a full press from a professional will always do a more precise job, or deal with those kinds of situations.
But I've done this process at home a few times with different jackets, and it has worked well. My only mistake was not to use enough force or press for long enough, but as I said it's much better to be too cautious than too extreme.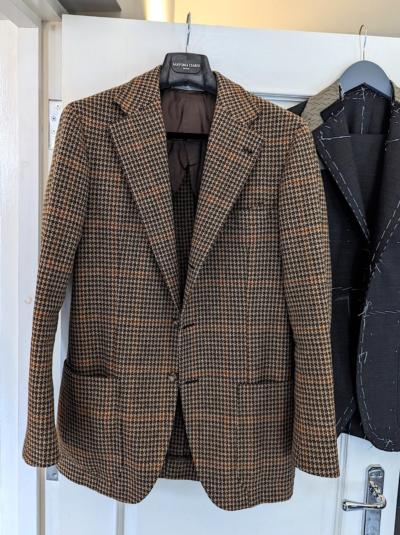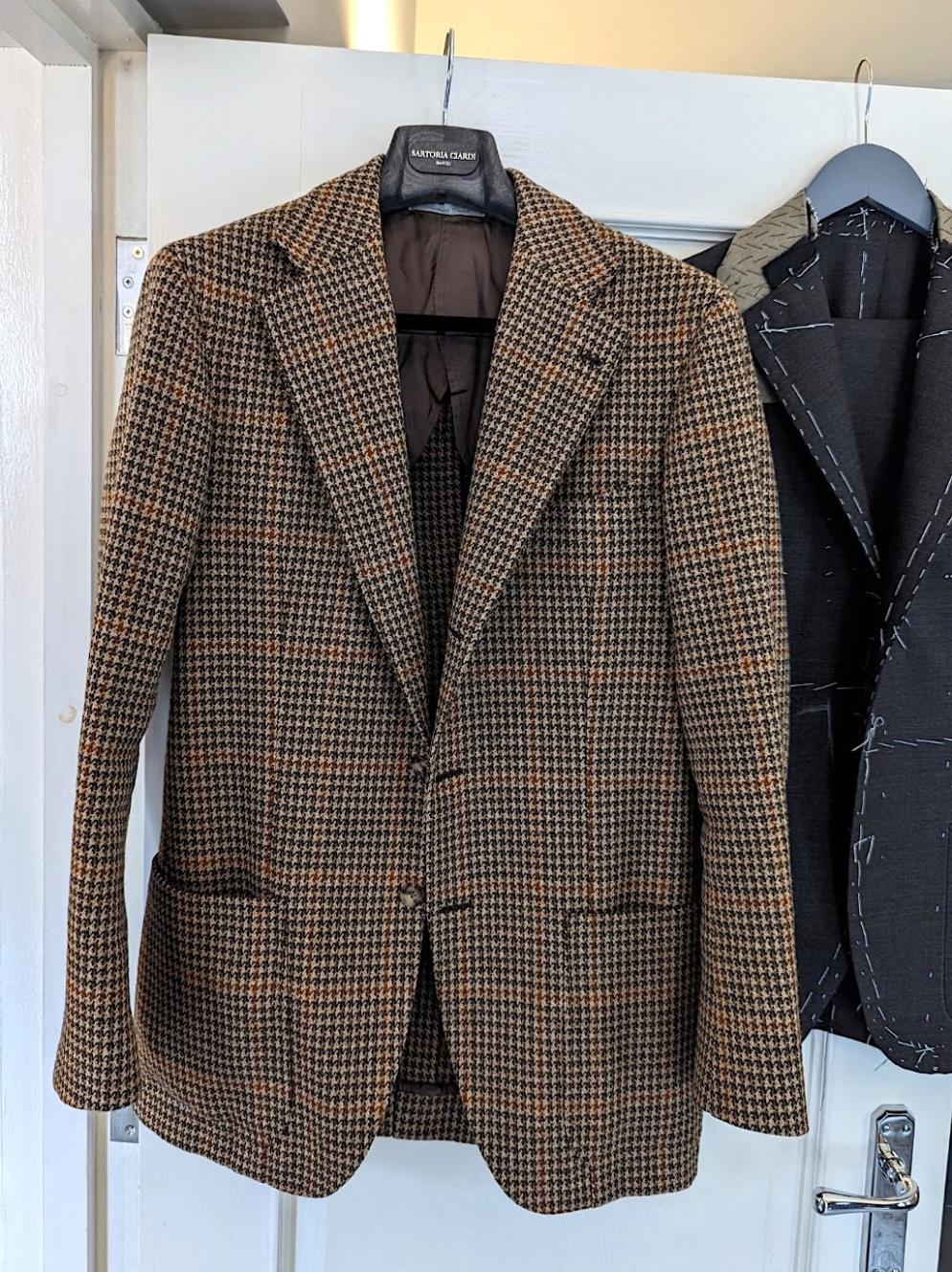 The result of Enzo's pressing can be seen above, with the roll now considerably higher up the jacket. 
To avoid it happening again, make sure your jackets have enough space between them in the wardrobe. I know it's always tempting to squash more in, but it's a short-term gain if some of them then need repressing. 
Of course, if your tailor is local then they can also do this for you, and if you're getting tailoring pressed once or twice a year, it would be part of the process. George at The Valet in London is my go-to presser if a tailor can't do it. 
Any questions before you try it yourself, let me know!
More on how to look after your clothes in the Alterations and Care category of PS. Including: