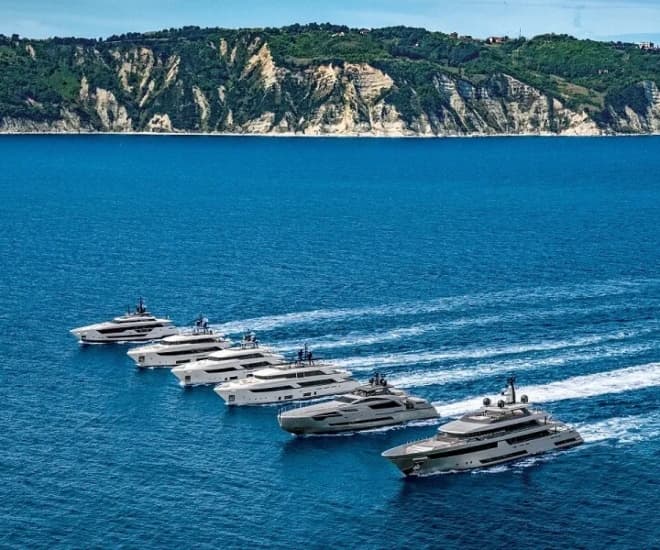 Ferretti Group announced an order intake of €307.5 million (about US$338 million) in the first quarter of the year as its order backlog increased 15.4 per cent in three months to €1,496.3 million, "a result of strong demand in international markets". The company's yacht-building brands comprise Ferretti Yachts, Pershing, Riva, Itama, Custom Line, CRN and Wally.
As of March 31, the Italian company's total order backlog was led by made-to-measure yachts(36.7 per cent) followed by composite yachts (32.7 per cent) and superyachts (25.7 per cent), with other businesses including Wally Sail and FSD accounting for 4.9 per cent.
Other highlights of the approved Q1 financial results included a 9.3 per cent increase in revenue to €280.3 million, split between Europe, Middle East and Africa (48.2 per cent), the Americas (28.6 per cent), Asia-Pacific (11.4 per cent), and other areas and superyachts (11.8 per cent).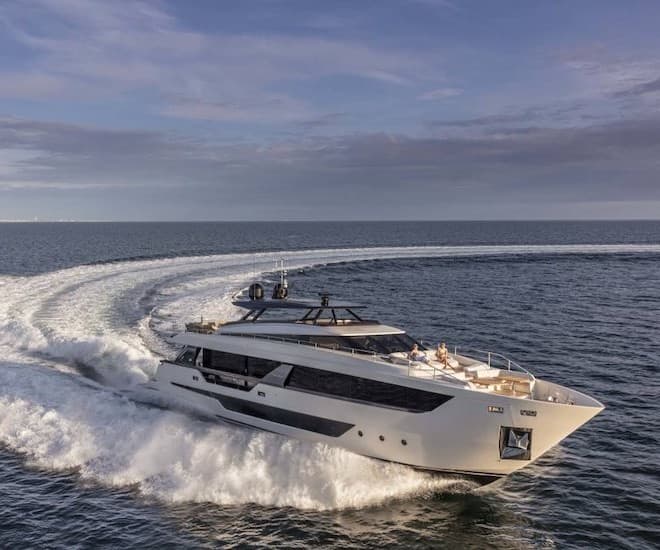 Ferretti Group's adjusted EBITDA of €40.0 million in the first quarter represented an increase of 26.6 per cent compared to the same period in 2022 and with a margin equivalent to 14.3 per cent, representing an increase of 130 basis points compared to Q1 last year. The company announced net profit of €18.6 million and a net financial position equivalent to €301 million of net cash.
In March, Ferretti Group announced its acquisition of a 70,000sqm-plus production site in San Vitale, an inland location within Ravenna province on Italy's Adriatic coast.
Financed with equity raised by the recent listing on the Hong Kong stock exchange, the San Vitale site acquisition represents a 20 per cent increase in the company's production. The purchase involved an initial investment of about €40 million to be followed by a further €40 million over the three years to create new production areas and an R&D centre.
Alberto Galassi, CEO of Ferretti Group, said: "The luxury yacht market continues to see strong expansion and, once again, Ferretti Group shows vision and foresight, as witnessed by the important acquisition of Cantiere San Vitale, the cornerstone of a future-looking growth strategy.
"The huge interest shown by the financial community after the Group's first Capital Markets Day, and the very positive financial results reported in Q1 2023, are another demonstration of our solidity and confirm once again that our shareholders and our customers were right to place their confidence in us."
This article first appeared on Yacht Style.
For more yacht reads, click here.